Flights operated on the Embraer 135/145 jet
regional airlines is a wholly owned subsidiary of BRITISHJET, it operates its own network independently as well as flying routes on behalf of BRITISHJET under the 'GB' flight code.
You can find more information about regional airlines on its own website - the link is provided at the bottom of this page. Technical information about the Embraer regional jets operated on behalf of BRITISHJET can be found below.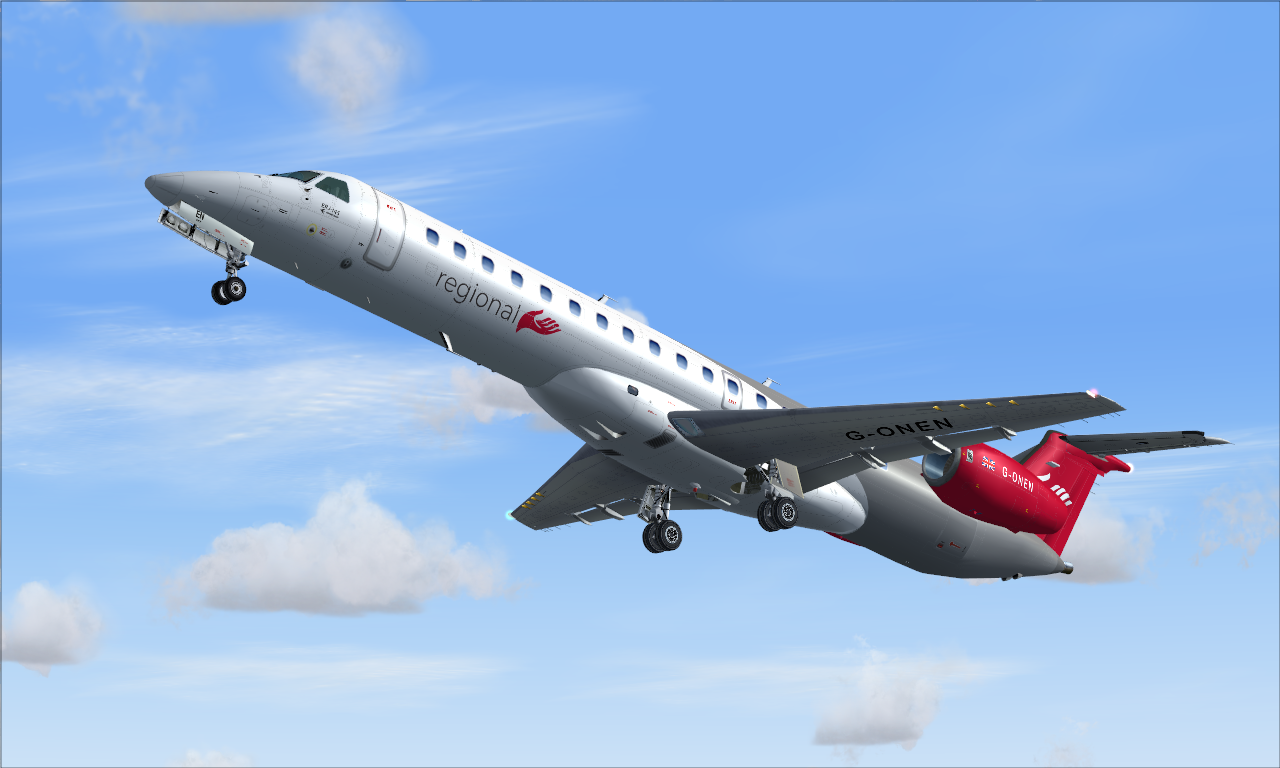 Operated by regional airlines
The Brazilian built ERJ series is the worlds best selling regional jet product, first introduced in 1997 and still in production today - there are over a thousand in service around the world.
regional airlines operates two versions of the ERJ, the Embraer 135 & the 145.
The shorter Embraer 135 cabin has 37 seats and the larger Embraer 145 has 50 seats.
technical information
embraer 135
Crew: 2 Pilots & 1 Cabin Crew
Capacity: 37
Number in fleet: 13
Engines: X2 Rolls Royce AE 3007-A1P
Length: 26.33 m
Wingspan: 20.4 m
Cruise Speed: 515 mph
Range: 1,750 Nautical Miles
Service Ceiling: 37,000ft
TECHNICAL INFORMATION
EMBRAER 145
Crew: 2 Pilots & 1 Cabin Crew
Capacity: 50
Number in fleet: 14
Engines: X2 Rolls Royce AE 3007-A1P
Length: 28.45m
Wingspan: 20.4 m
Cruise Speed: 515 mph
Range: 1,550 Nautical Miles
Service Ceiling: 37,000ft
cabin features
WASHROOM

POPULAR 2 X 1 - CONFIG WITH ALL SEATS WINDOW OR AISLE

EXTRA SPACE SEATS - ROW 9 (E135) & ROW 12 (E145)

LOW CAPACITY BUSINESS JET STYLE CABIN
you can find out more information about our subsidiary on its own website at